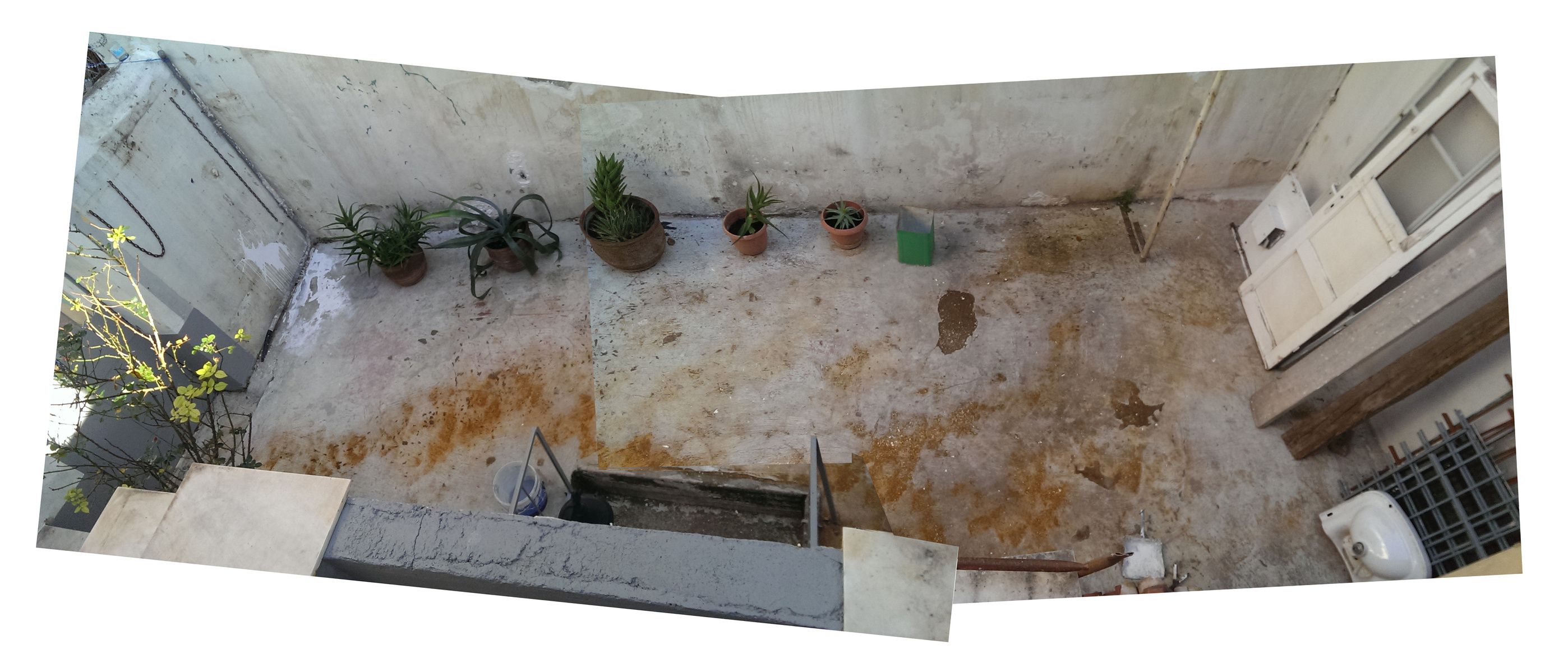 It has been said that 'Athens is not a green city'.
It may be truer that 'Athens was always a dry city'.
But yet, its streets, parks and squares are lined with flowering, fruiting trees and plants continuously growing.
Balconies hang heavy with potted plants while weeds run riot amongst quiet and forgotten places.
Athens is in fact a very green city.
So why do we fail to see the green at our feet?
- Catriona Gallagher and Fanis Kafantaris, March 2017
Athina Garden City: Part One
Plant Propagating Workshop
April 2017
Athina Garden City is a project initiated by Catriona Gallagher and Fanis Kafantaris to establish a new garden in the backyard of A - DASH project space in Athens, Greece. It was instgated as an ongoing project to found a working garden as a host site for responses to the life of plants in the city of Athens and further afield. The founding of the garden is a conceptual exercise in horticulture, botany and design, creating both a testing ground for various responses to plants and a place for people to meet. The garden will grow and develop, with further interactions and plants introduced over time.
Part 1 of Athina Garden City took place in April 2017 as a Spring workshop on propagating plants and taking cuttings. Participants were invited on a walk up to the nearby Lycabettus hill from A - DASH to take cuttings and help us begin a collection of a wide variety of plants from around the city. There cuttings were planted and those that took root are now growing as the first plants of the garden collection, encapsulating the variety of plants that grow, and are grown, in our city.

Athina Garden City: Part 2
"Hello! I've brought you a plant!!" and the opening of the new garden.
September 2017
Part two of Athina Garden City took place in September 2017, after the heat of summer, and celebrated the opening of the new garden with "Hello! I brought you a plant!!". Artists have been invited to select a plant for the garden and consider its poetic significance to them, their practices and its presence in Athens. The plant collection will be expanded with these artists' plants, alongside contributions from friends and garden visitors. The opening of the garden also presented the first constructed elements of the garden's design. As a busy project space and studio, the garden at A - DASH had to be a flexible design, able to readjust according to the needs of the project space and the artists' practices.
The opening of the garden involved many collaborators' inputs, from donators, propagators and growers, artists and non-artists, who have selected plants for the collection and will be involved in the project in the future.
Participating artists:
Eleni Bagaki, Christos Bourantas, Becky Campbell, Angharad Davies, Bryony Dunne, Catriona Gallagher, The Artist Gardener, Zoe Giabouldaki, Maelle Gross, Zoe Hatziyanaki, Thomas Hutton, Eva Isleifs, Fanis Kafantaris, Alkyone Karamanolis, Alexia Karavela, Chrysanthi Koumianaki, Daisy Lafarge, Aristeidis Lappas, Susan Laverick, Maro Michalakakos, Dimitris Mitropoulos, Kosmas Nikolaou, Noemi Niederhauser, Vasilis Papageorgiou, Andreas Sell, Sofia Stevi, Stefania Strouza, Serra Tansel, Jan Uprichard, Paky Vlassopoulou, Petter Yxell and others.