Video Villanelle (for distance)
Portrait format video for handheld device or monitor, 17 minutes, 2020
A film by Catriona Gallagher
Musical collaboration with Magic Arm

Commissioned by Aidan Moseby for the online exhibition Thresholds at MIMA
Incidental phone videos from the artist's camera reel are edited into the poetic form of a villanelle. Portrait-format clips, filmed to send to distant loved ones or to capture instances of caught attention, show fragments between events in movement and stasis. Two lives between two countries act as the a-b-a rhyming structure, with sequences of birds in flight as repeating refrains. Swallows above an Aegean beach at sundown and a murder of crows against northern skies. Streetlight glow by motorbike and puddled lanes by bicycle. A hand clasping a leaf and sunlight over bare knees in transit. When and why do we choose to capture such moments? Can a life be lived between places in a year of lockdowns and the end of freedom of movement?
This film was made between lockdowns to reflect on changing relationships to home during the double fault-line of the Covid-19 pandemic and Brexit.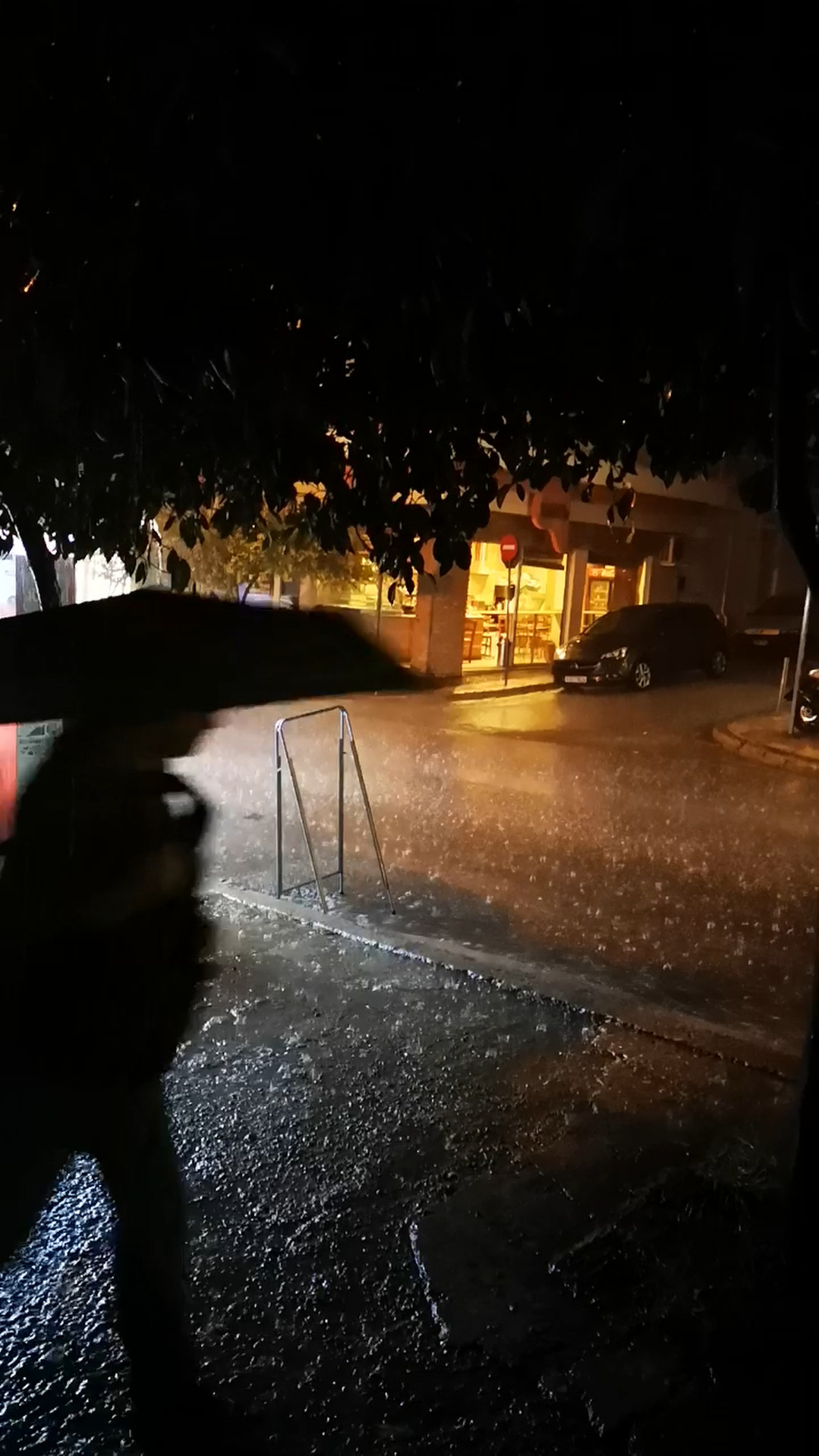 Catriona Gallagher weaves together an assemblage of films, creating a narrative through repetition. This piece documents her experience of being caught between Athens, Greece, and her new home in Northumberland, UK, via a period of 'uncertain waiting' in the South East of England.
Gallagher explores her sense of dislocation by organising footage from her phone into a visual villanelle, a poetic form with a strict rhyming structure and repeating lines. Her footage shifts between presence and absence, movement and stasis. Between the sodium glow of the Athens street lights and the iconic bridges of the Tyne punctuated by sunsets and deluges of rain, we keep returning to a shoreline in Greece.
Gallagher often draws attention to the overlooked, the 'hidden in plain view' aspects of life, questioning what we bear witness to and what we choose to ignore. Within the transitional period between lockdown and the easing of restrictions, Gallagher subtly explores emotional connections to home and place, considering what is outside and what we carry within.
- Aidan Moseby for Thresholds