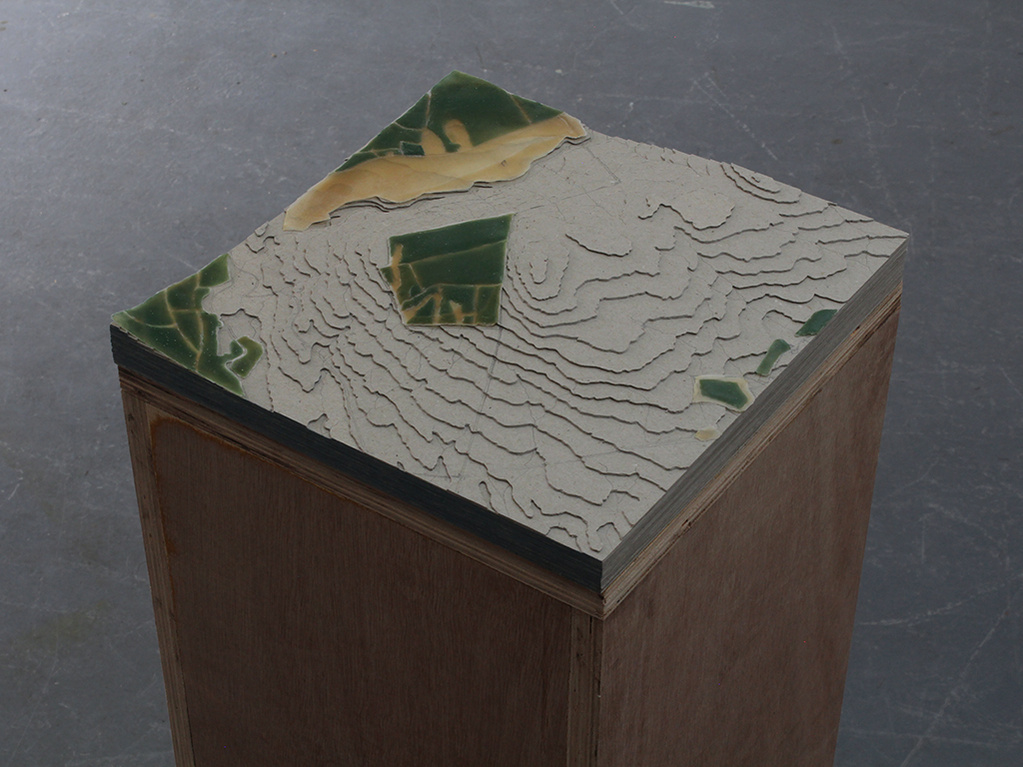 1:10,000 scale model of 9 grid reference squares of Belling Rigg, the Black Burn and Gleedlee Plantation.

30 x 30 x 5 cm.

Greyboard, glue, pencil, latex, pigment, spruce needles, larch needles, plinth.
Installation view at VARC open studio, April 2021.

See related: In our minds the plantation is now a commune, a text by Lesley Guy commissioned by VARC in April 2021.